#bustthedust Bust the Dust Rain Dance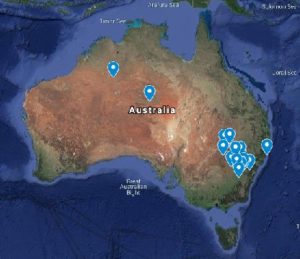 Over 500 schools are registered for this event Friday 13 December 2019
Join the Party !!
Rural Aid is helping promote St John's Parish Primary School in Trangie's "Bust the Dust" event.
Being situated right in the middle of the drought zone these kids are hoping to bring awareness to the drought and have already had massive success with their video ( as seen below) going viral.
---
From preschools to daycare centres, primary schools to high schools, universities to aged care facilities and businesses far and wide, we're inviting everyone to #bustthedust with us by joining our nationwide event. Simply register your interest below and join the fun in unison with Australians everywhere on the 13th of December at 1pm.
If your school would like to participate, Rural Aid is helping register schools for the event and helping the school raise funds for drought affected communities.
If you would like to donate to Rural Aid through #bustthedust fundraising, please click here
To register your school click here – https://www.ruralaid.org.au/bustthedustevent/
For Rain Songs & Dance for the Trees Toolkit see –
FREE till 23 December 2019 – Rain Songs & Rain Making Toolkit & Dance for the Trees Toolkit & Big Picture Toolkit use Coupon Code KOALA at the Checkout. Select the 3 toolkits and enter Coupon Code KOALA here https://australianvisions.com.au/vitality-toolkits/